I tweeted this a while ago, and I thought I'd also post it here.
Bondings 2.0
One of the places where Catholicism and gender are most strongly inscribed together is the area of vowed religious life.  There are communities for only men and other communities for only women.  What if your gender doesn't fit into this binary?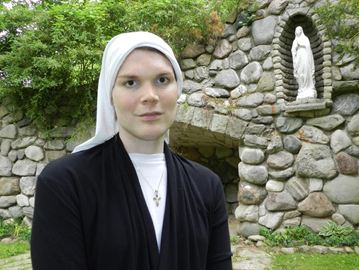 Tia Michelle Pesando
That question is being answered in London, Ontario, where a transgender woman is preparing to enter a community of Carmelite women.  When Canada's Tia Michelle Pesando, who is already living as a consecrated virgin, is accepted into the community, it is being said that she will be the world's first transgender nun.
CTV News reported that Pesando, who is a hermaphrodite* (born with physical characteristics of both male and female) has already begun a process of taking hormones to live as a woman.  But the process of becoming a nun is more a spiritual, than a physical, notion for her.  As CTV News stated:
"Two years…
View original post 782 more words